Customer Comments
1.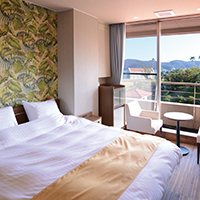 40 s Kumamoto Prefecture Female
I come here every summer. When I applied for reservations this time, there was only one 7-tatami room left, but when I arrived, they had a more spacious room prepared for me. I had a very pleasant stay. Thank you. The meals were always delicious, leaving nothing to be desired. The staff provided friendly and conscientious service, so I could have a worry-free stay. I want to come here again next year.
2.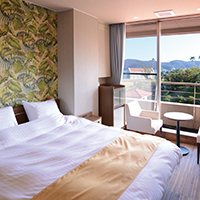 60 s Osaka Prefecture Female
This was my first stay, but I was extremely satisfied in every respect. In addition to the great atmosphere and food, the wonderful service by the staff made my stay worthwhile. Thank you.
3.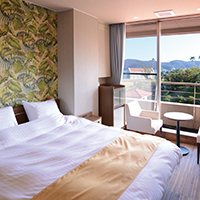 50 s Kumamoto Prefecture Male
When I called the front desk late at night to inform them my father was unwell, they responded quickly and kindly, taking him to the hospital. I am truly grateful for their kindness. When we met a staff member on our way back from the hot spring, they told my elderly mother, who has trouble walking, "Please feel free to use the shuttle bus." The front desk staff always had a friendly smile, too. It was a very heartwarming trip. I will definitely spread the word about this hotel when we get home. Thank you very much.
4.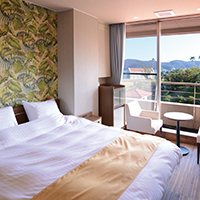 60 s Oita Prefecture Male
I was very pleased to have a room with a great view. The room itself was also very comfortable, so I had a pleasant stay. Thank you.
5.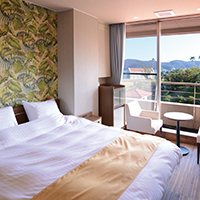 30 s Oita Prefecture Female
This stay was my first time going on a trip with my parents. I wanted my parents to relax and celebrate their wedding anniversary, and I am very grateful to the hotel staff for their hospitality. Instead of the room we had booked, they switched us to a fantastic room with an ocean view. We were also very satisfied with the quantity and quality of the dinner! Next time I want to bring my older sister's family along. My parents had a great time, too. Thank you so much.
6.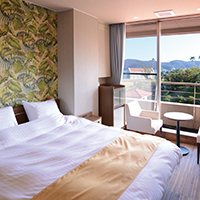 50 s Nagasaki Prefecture Female
The food was fantastic. I was a little disappointed that when I asked what fugu totomi is, they could not explain right away. I think they should have been able to answer my question about the ingredients immediately. I was very satisfied with the scenery and the baths. Thank you. I want to bring the family with me next time. We took a trip to celebrate my husband's retirement. Both my husband and I were very satisfied.